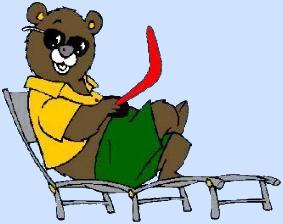 As the name says you can find
a lot of information about boomerangs on this page.

For beginners in throwing boomerangs
there is to be found a throwing-instruction
which explains how to use a boomerang.

Have I woken up your interest in my sport?
I make boomerangs for beginners, advanced throwers,
right- and left handed throwers to order.
They are of a high quality (handmade)

If you want to get mor information;
the linklist offers a large assortment of
boomerang home-pages.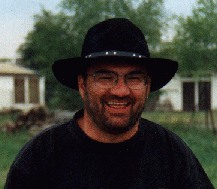 Bruno Mueller
Martin-Luther-Str. 5
D 67346 Speyer

FON: 06232/70494
FAX: 06232/70475
E-Mail:aussiebaer@bumerang-sport.de
to catalogue plan discipline history linklist throwing-instruction [Fotos]
---
CENTER>This
Boomerang Web Ring
site
is owned by
Bruno Mueller.
Want to join the Boomerang Web Ring?
[Skip Prev] [Prev] [Next] [Skip Next] [Random] [Next 5] [List Sites]
---

Last update: december 2th 1999